CambsB2B is back! Meet the Smart Messenger team and discover powerful, UK-based email marketing with unlimited phone support and training included.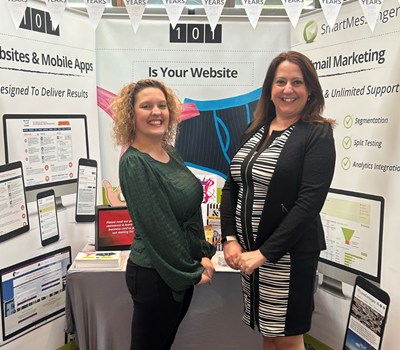 Calling all businesses in the Cambridgeshire region! We're getting ready for the return of the CambsB2B exhibition on 22 November at IWM Duxford - will you be joining us? 
CambsB2B Venue & Date
CambsB2B Event & Exhibition
Imperial War Museum, Duxford, CB22 4QR
Wednesday, 22 November 2023
10am to 3pm
Join Smart Messenger at CambsB2B
We're looking forward to participating in the upcoming CambsB2B event. Our friendly team of experts will be showcasing the power of our UK-based email marketing service. Come and see us to discover how to get the most from your email campaigns and unlock new opportunities for business growth.
At our stand, we'll be delighted to answer your marketing questions and provide personalised advice on how to optimise your email marketing strategy. If you have specific challenges and goals, let us know and we'll give you tailored advice to support your needs.
Don't miss out on this valuable opportunity to network with other local businesses, learn from industry experts, and get answers to your email marketing questions. Regardless of your current email marketing platform, we'll be pleased to provide no-obligation advice. 
We're sharing our stand with our parent agency, 101 Websites, Apps & Email Marketing, so if you need guidance on other digital marketing activities, help will be on hand for that too!
Smart Messenger - Your UK Alternative to Mailchimp
When it comes to email marketing, Smart Messenger stands out as an ideal UK alternative to Mailchimp. With a 100% UK-based service tailored to meet the needs of all types of organisation, Smart Messenger provides unrivalled customer support and a comprehensive range of tools and features to create compelling email campaigns effortlessly. Plans start from just £10 per month.
Effortless Email Creation
Creating engaging email campaigns has never been easier. Smart Messenger offers a user-friendly drag-and-drop editor that allows you to design professional emails without technical expertise. Simply populate your emails with your chosen text, images, and videos, and watch your campaigns come to life. Plus, with the assistance of your dedicated Account Manager and our Norwich-based team, who provide unlimited phone support, you'll have the guidance and training you need to make the most of the platform.
See You Soon?
Can't make it to the Cambridge event but want to learn more about Smart Messenger? We'll also be attending Norfolk B2B in October, so come along and see us there, or get in touch via the form below.
Ready to kickstart your marketing or inspired to explore what else you could achieve?
Our expert team are ready to help you achieve your goals – and get great results. Ask a question, book a demo or get an expert perspective today.
Thank You!
We're sending your message.
Thank you!
Your message has been sent.
Sorry!
There's been a problem, please try again later.