Email Marketing Courses That Help You Get Results 
Duration: 4 hours

Price: £99 +VAT per person
(includes refreshments and lunch)
20% Discount for Charities with code CHARITY20 
"Informative, friendly, well delivered" - Rachel, St Giles Gin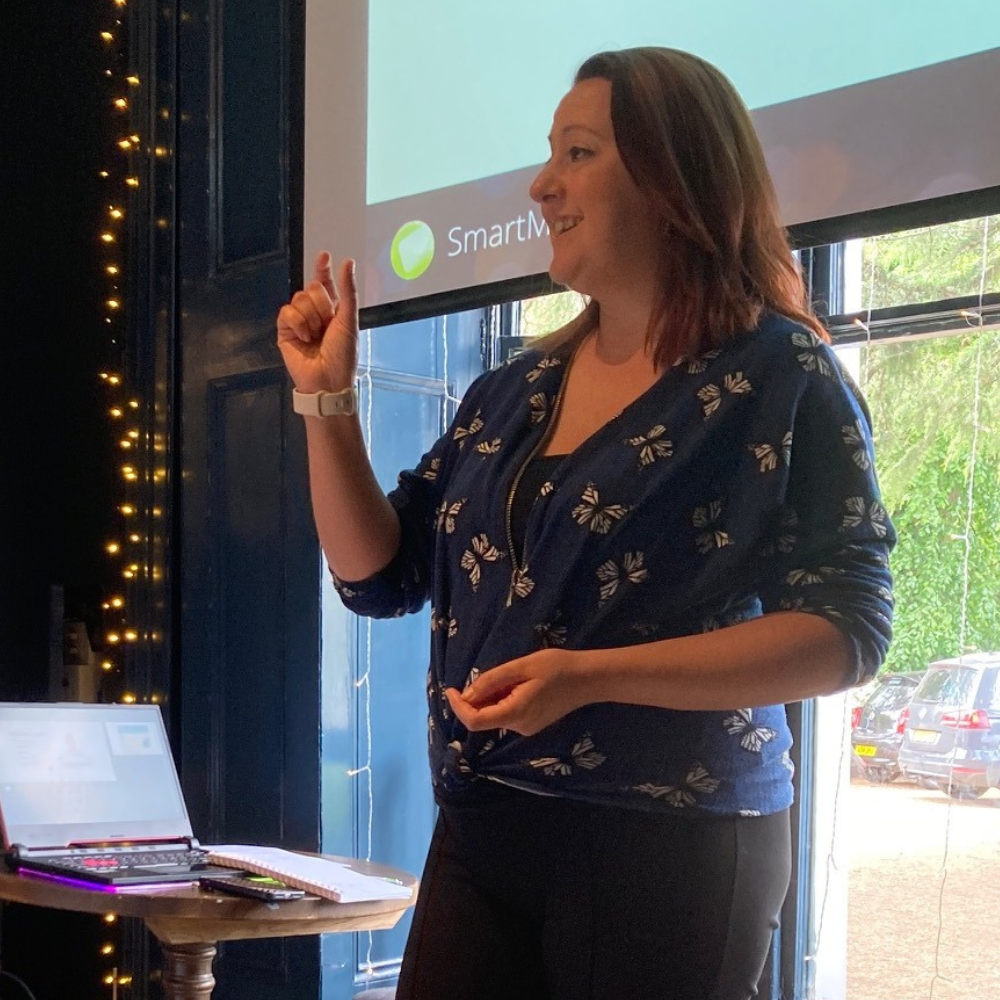 Boost Your Email Marketing Skills
Are your current email marketing campaigns falling short of your expectations? Want t
o kickstart your email marketing journey but unsure where to begin?
We understand how overwhelming it can be to handle email marketing on your own, especially if you've been left to navigate complex online platforms without dedicated support. That's why we've designed our half-day email marketing training workshop to equip you with the skills and knowledge you need to make your marketing campaigns a resounding success, whichever email marketing platform you use. 
"I really learnt a lot, thank you

" - 

Angela, Zak's Diners
Why Choose Our Email Marketing Course?
Practical Insights
Our workshop delivers practical insights that you can implement right away to enhance your email marketing strategies.
Expert Guidance
Learn from experienced professionals with a proven track record of successful email marketing campaigns.
Tailored for Your Needs
Whether you're a beginner or looking to refine your existing skills, our course caters to all skill levels/platforms.
Who Should Attend?
This course is designed for marketers, small/medium-sized business owners, and anyone responsible for email marketing within their organisation.
The workshop is suitable for those who are new to email marketing or want to improve the performance of their campaigns. The workshop is non-technical. It is packed with practical advice as well as strategic direction to help you transform your email marketing activities. 
"Made me excited about emailing!" - Kirsten, Shine
Course Overview
This course will equip you to define your email marketing strategy and take a customer-centric approach to your campaigns.
With our workshop, you'll learn all you need to know to create successful email marketing campaigns. You'll gain the knowledge and email marketing tools you need to plan and deliver successful campaigns to support your organisation's objectives. You will also learn about your legal obligations as an email marketer. You'll leave knowing how to manage contact data and send campaigns with confidence. 
Our email courses are interactive and practical. You will get tips and ideas that you can put into action straightaway for immediate benefit. There will also be a chance to get individual feedback on one of your previous email campaigns. And opportunities to ask for support on specific issues about your email marketing. This comprehensive email marketing masterclass includes course materials and small class sizes.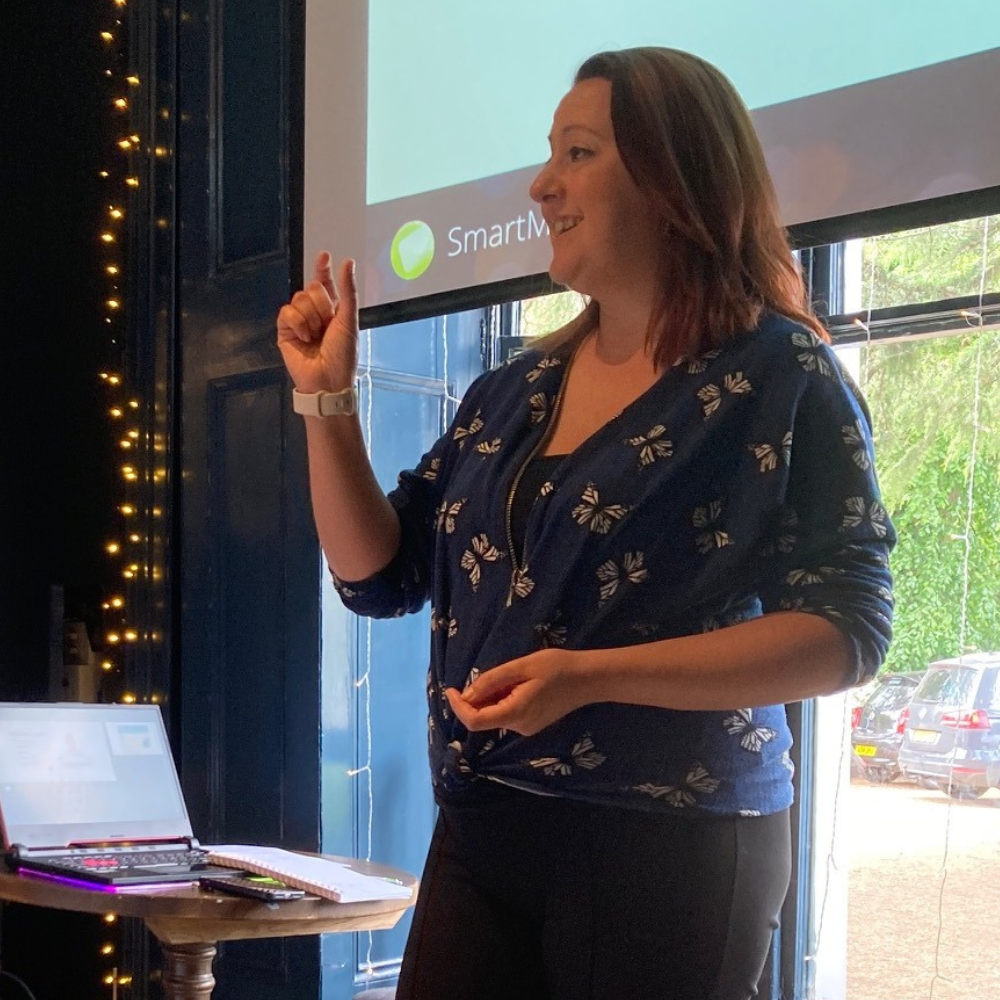 Learning Outcomes
By attending this training course you will learn how to:  
Fulfil your legal obligations relating to email marketing
GDPR and the UK Data Protection Act 2018 changed how we handle personal data. This has created uncertainties for many marketers. On this course, we provide clarity around this complex issue. You will find out about the legal grounds for data processing and how to select the right approach for your organisation. You will also learn how to handle data responsibly to avoid falling foul of Data Protection legislation.  
Plan your email campaigns
You will learn how to develop a strategic approach to your campaigns based on your target audience, objectives and measurements for success. You will also discover the questions to ask yourself before devising your campaign. You'll leave the session with a checklist to ensure you don't miss anything important. 
Get your audience to open your email
Learn about the four factors that influence a recipient's decision to open your email or not. We will explore each factor to show you how to achieve open-rate success. 
Get your audience to take action
Here you will examine the most crucial part of the email campaign – getting your recipients to take action. You'll get takeaway tips to help you encourage your readers to 'buy now', 'book now' or 'learn more'. These practical suggestions don't take long to implement, but they can make a significant impact on your results. 
Achieve more with automation
Learn how to get the most from your email campaigns by setting up email workflows. These allow you to tailor and automate your communications according to contacts' previous interactions with your emails. 
Grow your marketing database
Find out how landing pages and forms can help you grow your marketing database and magnify the success of your email and social media campaigns. 
Mobile-friendly emails
Research shows that over 70% of people view their emails on their mobile devices. So you can't afford to send campaigns that aren't responsive. You'll learn how to make your emails look great on mobile. And make it easy for your recipients to fulfil your calls to action. 
Evaluate your performance
Email marketing is the most cost-effective, measurable form of marketing there is. You will learn how to use the analytics available to gain critical insights to inform your future campaigns. This data will be invaluable as you test different approaches to connect with your audience. 
Review a previous campaign
If you are already running campaigns, we will invite you to send an example to us before the training course. We will review your email in the session. Not only will you get feedback from your course leader, but also from fellow delegates in the room. This is an extremely useful part of the course and gives you some real-life feedback to work with. 
"

Very informative & practical" - 

Anna, R A Brown Heating Services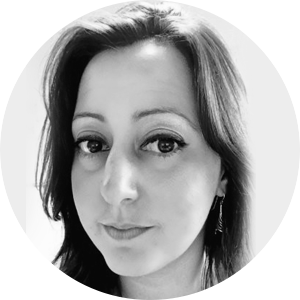 Course Leader - Holly Stibbon
Holly Stibbon is a highly experienced digital marketer and email marketing specialist with nearly 25 years of industry expertise. As the Managing Director of 101 Websites, Apps & Email Marketing, Holly's passion lies in advising businesses on the intricacies of online marketing, delivering impressive results by investing the time to really understand her clients' objectives. With her knowledgeable, focused and quick-thinking approach, she has earned a reputation for guiding organisations to success.
Holly's friendly and approachable manner extends to her training courses, where she warmly welcomes questions about email marketing and will be delighted to address them during the session. Stay connected with Holly on LinkedIn for her latest insights and updates.
Ready to take your email marketing to the next level?
Join one of our half-day training workshops and equip yourself with the skills to succeed. We hold regular training courses at various locations including Norwich, Cambridge and Ipswich. Secure your spot now and get ready to supercharge your campaigns!