If you're a UK business looking to improve your email marketing, using Smart Messenger could be a smart move.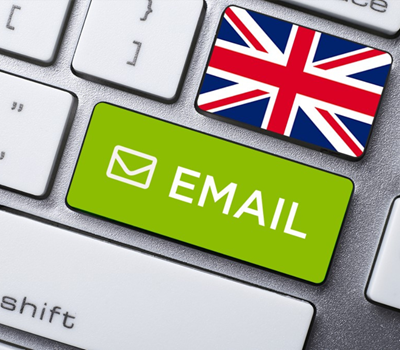 Email marketing has become an essential part of many organisations' marketing strategy. With its low cost, high ROI and ability to reach a large audience, email marketing is a highly effective way for businesses to communicate with their customers and build relationships with them. However, with so many email marketing services available, it can be challenging for UK companies to choose the right one. In this article, we discuss why using a
UK email marketing
service is an important consideration for many home-grown organisations.
Why Choose a UK-Based Provider?
Data Protection
One of the primary reasons for UK companies to choose a Smart Messenger is data protection. The General Data Protection Regulation (GDPR) is a regulation that came into effect in 2018, and it applies to all EU member states. In preparation for Brexit, the UK also enacted its own version of the GDPR, known as the UK Data Protection Act (2018).
Certain sectors or types of UK companies may find it especially important to keep their data in the UK. For example, companies in the healthcare, legal, or financial sectors may have stricter data protection requirements due to the sensitive nature of the information they handle.
As an established email marketing agency, now in its 20th year, Smart Messenger takes data protection very seriously. We have fully trained data protection specialists who can provide guidance to clients on compliance issues relating to their email marketing. And, by choosing Smart Messenger as their UK Mailchimp alternative, businesses can be confident that their data is being handled in compliance with both the GDPR and the UK Data Protection Act (2018). The whole team at Smart Messenger understands how important data protection compliance is to their clients, and they have implemented stringent measures to ensure that their data is secure and handled in accordance with the regulations.
Superior Customer Service
Another advantage of using Smart Messenger is the likelihood of receiving superior customer service from real people rather than chatbots! For example, unlike some of the larger international email marketing services, Smart Messenger's account management team is based in the UK and is available to provide free phone support and assistance to firms when they need it. This means that marketers can get the help they need quickly and easily, without having to navigate through complicated online support systems.
Market Expertise
In addition to data protection and customer service, Smart Messenger also understand the unique opportunities and challenges for UK businesses. They are more likely to be familiar with local customs and regulations, which can be particularly helpful when it comes to creating targeted email campaigns that resonate with UK customers.
Supporting UK Businesses & The Economy
Finally, by choosing Smart Messenger, businesses can support local companies and contribute to the growth of the UK economy. This can be particularly important for small businesses, as they may be able to develop relationships with other local businesses and build a sense of community within their industry. At Smart Messenger, we enjoy working with clients of all sizes, from national associations to major agricultural firms, as well as charitable organisations, small local businesses and community projects.
If you'd like to know more about how Smart Messenger could support your business, why not get in touch for a chat or to book a no-obligation demo?
The Benefits of Using UK-Based Smart Messenger
Now that we've discussed why choosing a service in the UK for your email marketing service is a good idea, let's take a closer look at Smart Messenger and the additional benefits on offer.
User-Friendly Platform
Smart Messenger is a UK-based email marketing service that offers a range of features to help businesses create, send, and track email campaigns. The service is designed to be user-friendly and accessible to businesses of all sizes. One of the primary benefits of using Smart Messenger is its ease of use. The platform is intuitive and straightforward, allowing businesses to quickly and easily create and send professional-looking email campaigns. In addition, Smart Messenger provides a range of drag and drop template builders - including landing page builders - and design options to help businesses create visually appealing emails without the need for extensive design knowledge. Smart Messenger also offers a bespoke template design service and fully managed email marketing campaign service for clients who need that additional support.


Robust Analytics and Reporting
Another benefit of using Smart Messenger is its robust analytics and reporting features. Smart Messenger provides marketers with clear but detailed information about how their email campaigns are performing, including open rates, click-through rates, and conversion rates. This data allows businesses to make informed decisions about how to improve their email campaigns and increase their effectiveness.


Personalised Approach
Our friendly team at Smart Messenger really likes to get to know our customers and their businesses, so we can help them even more effectively. We work closely with businesses to understand their specific needs and goals, and to support them in creating targeted email campaigns that resonate with their own customers. This personalised approach helps to ensure that clients get the most out of their email marketing campaigns and achieve their marketing objectives.


Integrations with Other Business Tools
Smart Messenger also offers integrations with a range of other business tools, such as CRM systems and social media platforms. These integrations make it easy for businesses to streamline and amplify their marketing efforts and ensure that their email campaigns are integrated with their overall marketing strategy.


Conclusion
Choosing a Smart Messenger offers a range of benefits and assurances for UK companies. For example, businesses will have peace of mind knowing that their data is being handled in compliance with both the GDPR and the UK Data Protection Act (2018), and that they have easy access to a team of experts who are available to provide assistance and support. This level of assurance and personalised service can be invaluable for those looking to build and maintain strong relationships with their customers through email marketing.
Smart Messenger's user-friendly platform, robust analytics and reporting features, and integrations with other business tools make it an excellent choice for businesses of all sizes as well as a great option to consider if you're looking for a Mailchimp alternative, UK based option.
Ready to kickstart your marketing or inspired to explore what else you could achieve?
Our expert team are ready to help you achieve your goals – and get great results. Ask a question, book a demo or get an expert perspective today.
Thank You!
We're sending your message.
Thank you!
Your message has been sent.
Sorry!
There's been a problem, please try again later.