So you have created a lovely email marketing template and now you want to create another using some of the elements.
Smart Messenger makes creating your email easy!
Sounds like a hideous amount of coping and pasting and things not quite going to plan doesn't it? Well not with Smart Messenger!
You can now save your own building blocks and drag and drop them in to any of your campaigns.
Here is how it's done:
1. Create your building block and drag it into the building blocks section, using the cross hair.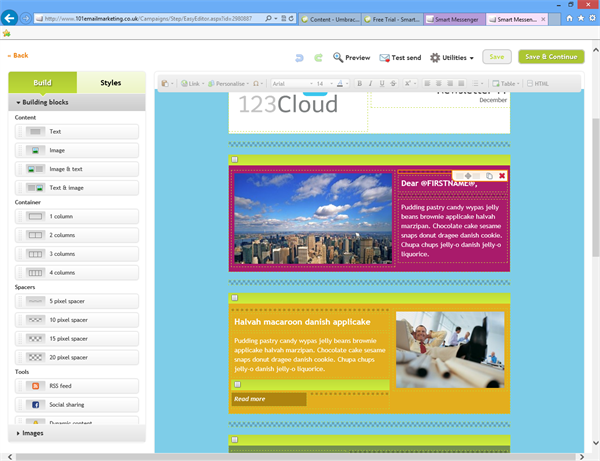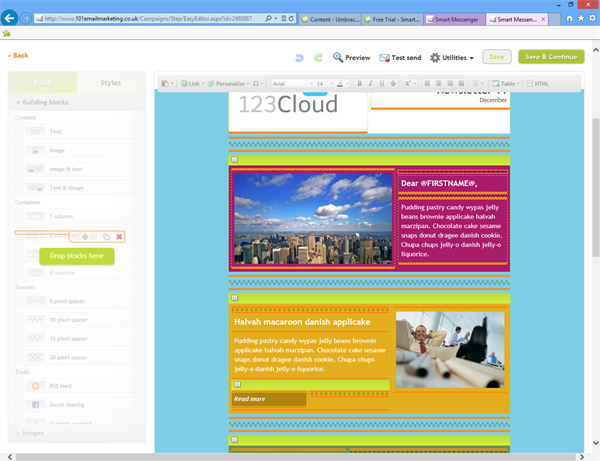 2. Name your building block and click save.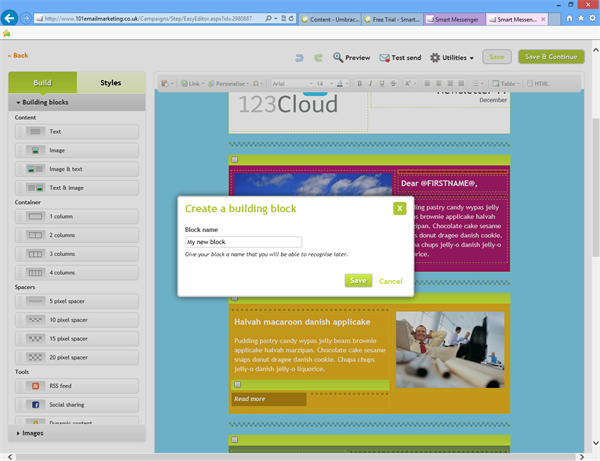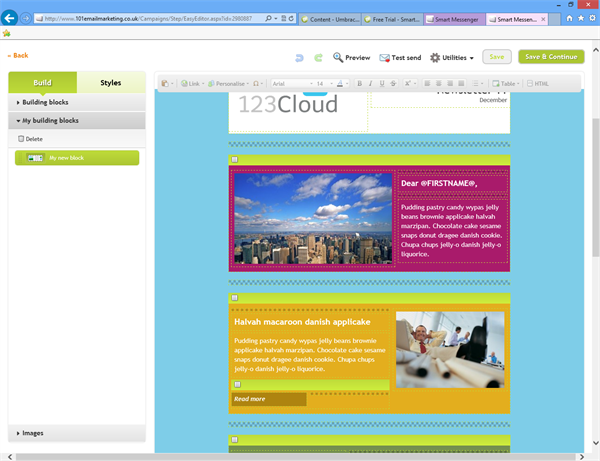 3. Hey presto! You have a 'My building blocks' section with your building block in it ready to use!
As always if you need any assistance or have a question just call one of the team on 01603 858250.
Ready to kickstart your marketing or inspired to explore what else you could achieve?
Our expert team are ready to help you achieve your goals – and get great results. Ask a question, book a demo or get an expert perspective today.
Thank You!
We're sending your message.
Thank you!
Your message has been sent.
Sorry!
There's been a problem, please try again later.