Smart Messenger allows you to create website sign up forms which will automatically feed data into your lists.
Make your website form work for you
It is easy to create a form, here are the steps you will need to follow.
Create a list you wish to add the contacts to
Go to contacts and choose 'Signup forms' from the menu
Select the relevant options for your form, click create
Give the code to your website developer to insert into your website.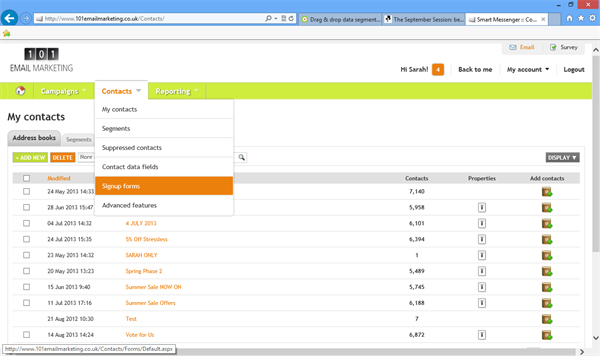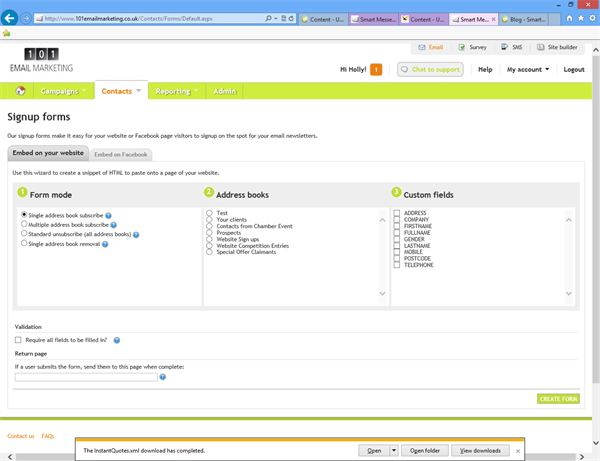 If you need help setting up a form or if you have a question Just Call Us! 01603 858250.
To take a look at all of the functionality Smart Messenger has to offer ask for a free trial.
Ready to kickstart your marketing or inspired to explore what else you could achieve?
Our expert team are ready to help you achieve your goals – and get great results. Ask a question, book a demo or get an expert perspective today.
Thank You!
We're sending your message.
Thank you!
Your message has been sent.
Sorry!
There's been a problem, please try again later.