This furlough friendly webinar is packed with email marketing tips to help you improve your campaigns.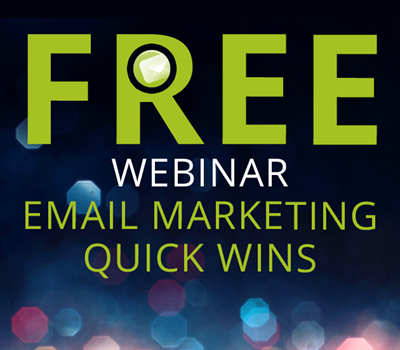 Are you already running email marketing campaigns but failing to get the results you expected?
Have you become overwhelmed by trying to follow online advice that's complicated and time-consuming?
Boost your email marketing campaigns immediately by spending 60 minutes with an expert.
There are so many quick wins you can make if you know what matters most. Our expert advice is clear, practical and doesn't require any coding. Instead, this session is jam-packed with top tips and you'll leave with all you need to make an impact on your next campaign.
Ready to kickstart your marketing or inspired to explore what else you could achieve?
Our expert team are ready to help you achieve your goals – and get great results. Ask a question, book a demo or get an expert perspective today.
Thank You!
We're sending your message.
Thank you!
Your message has been sent.
Sorry!
There's been a problem, please try again later.