As we celebrate Smart Messenger's 20th anniversary, Holly Stibbon discusses what it was like to launch one of the first ever email marketing agency platforms back in 2003 and reflects on the brand's achievements and growth in the following two decades.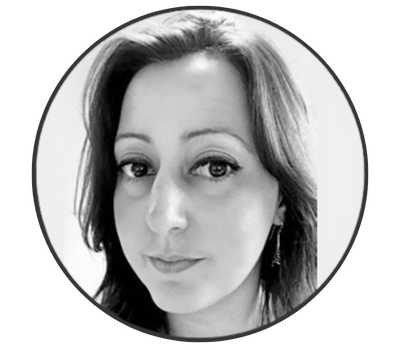 What is Smart Messenger?
Smart Messenger is a powerful, easy-to-use UK-based email marketing solution for businesses of all sizes, provided by the digital marketing agency, 101. Our expert team in Norwich provides all the training and ongoing support our clients need to create and deliver effective email marketing campaigns. We also provide other services including bespoke email templates, fully managed campaigns and campaign advice including automated emails, content marketing and lead generation. The Smart Messenger email marketing platform is trusted by hundreds of UK organisations to help them drive business and achieve their goals.
Tell me more
What's the background to Smart Messenger's launch in 2003?
In today's fully-connected digital world, it's hard to believe that only 20 years ago, when Smart Messenger was founded in 2003, email marketing platforms were virtually unheard of! But, bearing in mind the widespread use of email in business only became commonplace in the 1990s, it's not surprising that it took a few more years before email marketing campaigns followed.
In 2003, 101 (Smart Messenger's parent company) was already five years old, with an established client base and a reputation for high-quality web design and development. That year, a website client asked if we could help them with an email project. They wanted to be able to send emails from their website and track when people were opening them. Email marketing was in its infancy and our client couldn't find anyone to provide this service at the time, so one of our senior programmers built a standalone product to meet their needs. Using this early email marketing software system, our client could see how many emails had been sent and how many of these had been opened. It was a basic but useful system – and it was revolutionary at the time!
We immediately recognised the potential of this system for supporting other clients as well as entirely new customers. Initially, businesses weren't so sure! As we were one of the first to market with an email marketing system, marketers struggled to grasp the concept of what we were offering in those early days, but it wasn't long before they realised the value of email as a marketing channel.
The platform offered so much scope for revolutionising the way in which businesses could reach their audiences: accelerating communications, bypassing 'snail mail', making it easier to broaden their reach, enabling data driven campaigns based on accurate campaign performance reports and eliminating expensive production and postal costs. These are things we take for granted now, but in those days direct marketers were largely reliant on paper-based direct mail and telemarketing.
Our programmers soon developed an enhanced version of the platform that had more functionality including advanced reporting features and the ability to add images to emails. It bore more resemblance to the email marketing platforms we see today. Over the intervening 20 years, we have continued to enhance and improve the functionality of Smart Messenger, including several major upgrades and new interfaces during that time. Today, Smart Messenger is a fully online service, which means updates and enhancements are delivered seamlessly, with no need for manual updates or interruptions to our clients.
Find out more about Smart Messenger's cost-effective and powerful email marketing solution.
How do you differentiate yourselves from giants like Mailchimp? Why do marketers choose your Norwich-based digital marketing agency instead?
That's an easy one. We deliver all the top email marketing functionality our clients require (including Lite, Standard and Pro plans) combined with a level of tailored, personal service that the huge global email marketing companies like Mailchimp simply cannot begin to rival.
We take the time to get to know our clients and their businesses – however large or small – so we're able to provide support that truly meets their needs, based on their individual requirements. That's why we've been successful in business for such a long time. Many clients take us with them from one job to the next, which is a testament to how much they value the Smart Messenger service.
In addition, our friendly Norwich-based team of experts is always available at the end of the phone whenever clients are working on their campaigns. As well as the comprehensive training we provide when clients first come on board, we offer a 'Just Call Us' support service. This unlimited, ongoing phone and email support is available to all our clients for no extra charge. For marketers, this means an end to negotiating with unhelpful chatbots or wading through endless help forums when they're struggling to find the answer to a quick question or need help with their email strategy or best practice advice.
When our clients ring us, their call is answered within seconds and we're usually able to answer their query within a few moments. We don't have a helpdesk ticketing system because we don't need it! Just call us, and we'll be at the end of the phone ready to provide immediate support.
Pressing 'send' on an important campaign can be a scary moment and many clients value our 'sanity check', which is another service the big guys don't offer. Our account managers are always willing to take a quick look at a client's campaign to check the email content for typos, broken links or to test automated workflow settings on more advanced campaigns. Over the years, many an embarrassing mistake has been stopped in its tracks with this service!
An additional key reason that clients often choose Smart Messenger as an alternative to Mailchimp is because of concerns about where their data is being held and processed in relation to data protection regulations such as GDPR and the UK Data Protection Act 2018. These clients know that Smart Messenger is a UK email marketing service and that we're stringent about data protection. Our servers are based within the UK and this means clients can be assured that their data is safe with us.
In essence, it doesn't matter if clients are delivering to small, highly targeted lists or running major campaigns with thousands or even millions of recipients. Not only will they get what they need from the Smart Messenger platform, but they can also rely on support and advice at every level to help them deliver successful email marketing campaigns. 
Learn why companies choose Smart Messenger as a full-featured and cost-effective UK Mailchimp alternative with added benefits.
How many campaigns have been sent via Smart Messenger over the last two decades?
Too many to count! In all honesty, it's hard to give a precise figure for such a long timeframe across several different versions of the system during that period, but I estimate Smart Messenger has handled at least half a billion emails over the last 20 years.
Smart Messenger handles several million emails a month on behalf of hundreds of clients. These clients are UK-based, but some – such as TaxAssist Accountants – have branches in other countries including the USA, Canada, Ireland and Australia and their email marketing activities extend into those areas.
Our email platform is fully scalable and responsive to clients' needs. This was especially evident during the Covid lockdown in 2020. Suddenly, organisations needed to communicate at scale with their customers, partners and suppliers. Smart Messenger stepped up to the challenge when demand for its email marketing services doubled overnight.
The start of the Covid pandemic was undoubtedly one of the busiest times in the history of Smart Messenger. The team at our Norwich-based agency was always on hand to support customers during this period and the platform proved more than capable of handling the massive increase in demand.
Whether your marketing strategy means you need to send a few hundred emails or a few thousand, we have an email marketing solution to suit with our Lite, Standard and Pro plans.
You must have worked with a lot of clients of all types and sizes over the past two decades?
Yes, we've worked with hundreds of clients since Smart Messenger began back in 2003. We take pride in delivering a highly personalised service. As well as providing comprehensive initial training when a client signs up for one of the three Smart Messenger email marketing plans, we provide ongoing, unlimited phone and email support as part of our service.
We get to know our clients and their businesses and we familiarise ourselves with their industry sectors. This means we can add value with our marketing advice to help them get the most from their campaigns. As a result, we build close relationships with clients. They tend to stay with us for the long-term and often commission us to handle their website development and mobile app needs as well. We also help some clients with their social media activities.
Smart Messenger is a great email marketing solution for businesses of all sizes. Whether a client is working with a small, targeted list, or running campaigns with thousands or even millions of recipients, they find the functionality and support they need with Smart Messenger.
We work with diverse clients across both the private and public spheres. They encompass many different sectors including law firms, financial services companies, local authorities, associations and societies, healthcare and safeguarding organisations, charities, recruitment agencies, social media marketing, holiday companies and educational institutions.
To find out more about the types of organisations our agency has supported over the past 20 years, get in touch for a chat.
What has been the biggest challenge you've faced in the last 20 years?
The biggest challenge we've faced in the last 20 years was the introduction of the General Data Protection Regulation (GDPR) in 2018. When the EU adopted the GDPR in 2016, organisations had two years to ensure they were compliant with the new regulation when it became law on 25 May 2018. Back then, this was a pivotal moment for businesses and the date was deeply etched in the minds of anyone involved in direct marketing!
At Smart Messenger, we embraced the coming changes with enthusiasm. GDPR replaced the 1995 Data Protection Directive which had been adopted when the internet was still in its infancy. GDPR was a welcome introduction, strengthening individuals' right to data protection in line with the technological developments of the intervening years since the 1995 directive.
As a reputable and professional digital marketing agency, we've always had good data protection practices and data management processes in place at Smart Messenger. Added to this, we're a UK-based company and all our clients' data is stored and processed within the UK – which is one reason why we're an excellent alternative to Mailchimp. These attributes meant we were well prepared for the GDPR changes.
We believe that all top email marketing companies should invest in training for themselves and their clients. We made it our business to keep clients and other marketers informed about GDPR. We wrote to all customers with advice on how to prepare for the introduction of the new legislation. We also gave talks at B2B events and rolled out training to our clients. Our support included comprehensive guidance on the legal bases for data storage and processing, through to practical support to help organisations get ready for the changes, such as providing template privacy notices and data protection agreements so our clients were off to a flying start.
The most time-consuming thing for us was having to rewrite all our data protection documentation! We used our experience in this area to help all our clients rewrite their documentation too.
For free advice on data protection and good data management practices, talk to our friendly team.
What are the ongoing effects for email marketers of changes to data protection legislation?
Data protection is a continued priority for us – as it should be for all organisations. We're stringent about data protection and we guarantee that our clients' data is always safe with us. Following Brexit, the UK Data Protection Act 2018 is now the most relevant legislation affecting UK email marketers. Our email marketing team at Smart Messenger continues to provide guidance on data protection, post-GDPR, and we cover data protection in our email marketing training courses.
Drawing on two decades of experience in email marketing, what are your top three tips for email marketers?
There's lots to think about when getting started with email marketing, or planning your ongoing campaigns. From everything I've learnt during my 20 years with Smart Messenger, I believe the three key priorities for email marketers are:
Project Management: Know where your data is being held and processed. Handling your contacts' data responsibly and in line with data protection regulations is a major responsibility. Familiarise yourself with the law, manage your data carefully and, for maximum peace of mind, use a reputable, UK-based email marketing agency service so you can be sure your data remains within the UK at all times.
Be honest with yourself. You might think your emails are incredibly interesting, but will your target audience agree? Sometimes you can get so close to a project that you'll benefit from seeking a fresh pair of eyes for an objective opinion on your email design and content. Seek feedback on your campaigns before you press the send button. Ask a colleague, associate or friendly client for an honest opinion about your email. Adapt your creation accordingly to ensure the content is relevant and interesting. Your goal is for recipients to click on your calls to action, not hunt for the unsubscribe link!
Test, test and test again. Make sure your emails look the best they can when they reach their recipients so they align with your organisation's professional image. Using your email marketing platform, send test messages to as many different email accounts as possible, across different email service providers and view them on different apps and devices. It's a good idea to set up dummy email accounts for this purpose. Only send the campaign when you've checked how your email looks across different email platforms and devices and when you've tested the links in your email.
For more guidance, take a look at our useful blog containing simple tips on how to get better results from email marketing. 
What does the future hold?
After 20 fantastic years, we certainly have no intention of resting on our laurels!
Smart Messenger is an incredibly powerful platform that includes useful features such as professional but easy to use landing page and form builders and advanced email marketing automation options that elevate the system well beyond the realms of a simple email marketing solution. We'll be supporting our clients to get the most from these features. At the same time, the Smart Messenger system will continually improve and evolve over the coming years to include even greater functionality and features in response to customer demand and technological advances.
We're extremely grateful to all the clients who've chosen to work with us over the past two decades and contributed towards Smart Messenger's success. We have a great customer base of loyal and enthusiastic email marketing clients.
For the future, we're looking forward to sharing the benefits of Smart Messenger with an ever wider audience to support them with their email marketing strategies. We'd like to give even more marketers and business owners the opportunity to draw on our 20 years of email marketing experience and enjoy the unique, personal level of tailored support that we are proud to provide to all our clients.
If you're looking for a digital marketing agency to help you shape a really successful future for your email campaigns, we'd love to hear from you!
What do your clients say about you?
Just as we enjoy helping organisations get the most from their email marketing activities, clients love working with Smart Messenger and really value the support they receive from our team. I'll leave you with a snapshot of quotes from some Smart Messenger clients, which also gives a flavour of the different types of organisations we support:
Anglia Car Auctions
"We've been working with Smart Messenger for 10 years now and have absolutely no reason to consider using anyone else. All our campaigns are managed by them which is perfect...We have a very good working relationship with the Smart Messenger team, they pay close attention to detail and really understand our needs and the aesthetic we look for. Nothing is too much trouble, we just pick up the phone – they are always willing to help."
TaxAssist Accountants
"Smart Messenger is the only email marketing platform we've come across that can handle the complexity of our campaign needs – and we've tried a few! We found the platform very easy to use, right from the start. The Smart Messenger team have been really excellent with their support for us. Any time I need help, they are only a phone call away."
Norfolk Chambers of Commerce
"Smart Messenger has been and remains the backbone of our Email Marketing activity since 2004. It is now a very sophisticated system allowing us to really understand how to communicate to our members when it's most convenient to them. Holly and her team's customer care is just brilliant."
Chilled Food Association
"The nature of our work means that we need to provide our members with regular communications to keep up them up to date with important changes and updates, so we've relied on the Smart Messenger team to be on the ball. In the 17 years we've worked with them, we've had excellent support, and we've been very happy with the service. It's reassuring to have such a supportive and knowledgeable team to work with."
Panther Brewery
"As email marketing newcomers, we wanted to choose a service where we could rely on support throughout. Our Account Manager advised us on how best to structure our first campaign and what to offer our clients. The results were brilliant - we achieved a 68% open rate and a 42% click-through rate! We're absolutely delighted with the service."
Clapham & Collinge Solicitors
"At Clapham & Collinge Solicitors we wanted to produce professional, branded email newsletters and event invitations to send to our email mailing list and the Smart Messenger platform makes that very simple. Their team are easily accessible for advice and guidance; they respond quickly to emails and deal with any issues promptly. Great product and fantastic service – highly recommend.''
House Exchange
"We use both self-service and managed campaign services from Smart Messenger. The flexibility this offers is of real value to us. When we do not have enough time in-house to create and send our email campaigns. I just call Smart Messenger, send them my content and they do the rest."
Association of Breast Surgery
"It is important for us to be able to keep in touch with our members with news, developments and to promote our conference, courses and events. Smart Messenger is the perfect platform for this. The system is easy to use and it is great that we can always pick up the phone if needed and speak to a friendly and helpful person. The support they give is second to none."
If you'd like to find out more about Smart Messenger, please get in touch via LinkedIn, call me or enquire via our website. I'd love to share my email marketing experience to help your organisation get the most from its campaigns.
Ready to kickstart your marketing or inspired to explore what else you could achieve?
Our expert team are ready to help you achieve your goals – and get great results. Ask a question, book a demo or get an expert perspective today.
Thank You!
We're sending your message.
Thank you!
Your message has been sent.
Sorry!
There's been a problem, please try again later.