It's no secret that 2020 has been a tough year for many businesses, so why not spread a little business love this Christmas period? Christmas emails are a great way to thank business contacts for their custom and let them know your plans for the coming year.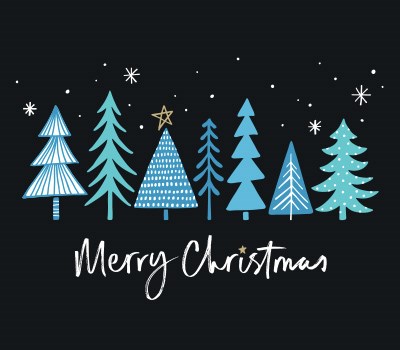 Plan ahead
People have a lot to think about over the Christmas period at the best of times, even more so this year with all the uncertainty, so don't leave planning your Christmas emails until the last minute. Get ahead of the competition and start sending them out early, it'll make things easier for you further down the line and it shows customers that you're prepared. With Smart Messenger's Free Christmas Email Templates you don't need to spend hours putting together emails as there are nine beautiful festive templates ready to go. All you need to do is add the information and your logo and you're ready to start spreading the love. Both the public and businesses are thinking about Christmas earlier and earlier, so don't get left behind!
Say thank you
Christmas emails are a great way to thank people for their custom over the previous year and let them know about your plans for the year ahead. It has never been more important to show customers that you appreciate and recognise their support. Not only is it nice to say "thanks", but it is also a brilliant way of building brand loyalty, those who feel their custom is appreciated by brands are much more likely to exercise loyalty than those who don't. It's important to show you understand what drives customers to shop with you, use your Christmas email to say thank you and keep them coming back. Who doesn't love feeling appreciated! 
Show off a bit
You don't need us to tell you that 2020 has been a novel year that has seen many businesses needing to adapt to changes quickly. An end-of-year roundup of how your product or service has helped other businesses adapt to these changes throughout the year is the perfect use of a Christmas email. It might seem like a "humblebrag" but by showing how you've helped other customers you're giving real-world examples of how your product or service works. It's also a great way to showcase any new products or services you've introduced throughout the year. 
Tell your story
Whether you're a B2B or B2C business, customers love hearing about how your business has fared over the year. With all the changes 2020 has brought, your Christmas emails are the perfect place to highlight changes you've made to your business, showcase wins (no matter how small), and describe adaptions you've had to make. Another excellent thing to include is personal stories from employees, if appropriate, to show how you've supported your workforce throughout the year. By sharing these behind-the-scenes stories you're showing customers what they could be doing in their businesses and humanising your own. It's been an interesting year for all of us, so why not share your story? 
One last big push
If you have a charity of the year or a designated Christmas Charity, your Christmas emails are the perfect place to have one last big push to generate the biggest donation as possible. With people getting into the festive spirit earlier and earlier each year, why not try encouraging donations through fun and festive activities like jumper days and quizzes throughout December? Things may look a little different this year, but that's no reason we can't all have a little fun for the sake of charity! 
Highlight opening times
The festive period wouldn't be complete without a change to business opening hours. Avoid any confusion for customers by letting them know early on, and reminding them regularly, when they can expect to get in touch with you over the holidays. With different businesses operating different hours it can be a confusing time, and that's without thinking about those strange days between Christmas and New Year when no one really knows what's going on! Take the guesswork out for customers by keeping your amended opening times front and centre of all festive emails. 
Smart Messenger has nine Free Christmas Email Templates available to help you give customers all the information they need. If you'd like to find out more about our bespoke options and other services, get in touch.
Ready to kickstart your marketing or inspired to explore what else you could achieve?
Our expert team are ready to help you achieve your goals – and get great results. Ask a question, book a demo or get an expert perspective today.
Thank You!
We're sending your message.
Thank you!
Your message has been sent.
Sorry!
There's been a problem, please try again later.