Email Marketing Workshops: We'll Help You Get Results
Do you want to start using email marketing to reach potential clients but don't know where to begin?
Are you already running email marketing campaigns but failing to get the results you expected?
Have you become overwhelmed by trying to follow online advice that's complicated and time-consuming? 
Don't worry, the Smart Messenger team are here to help.
Our email marketing workshops are non-technical, packed full of practical advice and will help you to start transforming your email marketing efforts.
We'll share our expert knowledge and teach you how to set up your campaigns for success - so you can hit send with confidence. 
The Email Marketing Masterclass (half-day workshop)
Overview
You'll learn everything you need to prepare your email marketing campaigns for success during our comprehensive masterclass.
This interactive, practical workshop will cover every step in the email marketing process – from composing emails that will capture attention to Data Protection to how to measure success.
Discover how to engage your recipients, ways to boost your 'open' rate, and what you need to do to get potential customers to take action.
Please take advantage of having one-to-one access to our expert trainer. You can ask any burning questions, clarify things you are unsure of and send over a previous campaign (in advance) for review during the session.

Course Content
Email Marketing and your legal obligations 
GDPR & The UK Data Protection Act 2018 changed how we all handle data. We will cover grounds for processing and help you ensure that you have selected the right approach.

Don't fall foul of the new Data Protection legislation by learning how to handle data responsibly. We'll cover the rules for processing and help you identify the right approach to take.
Planning your email campaigns
Develop a strategic approach to your email marketing by identifying the target audience, the campaign objectives and measurements for success. There's a myriad of questions you need to ask yourself before devising your campaign. You'll leave the session with a checklist that'll ensure you don't miss anything important.
Get your audience to open your email
Four factors influence a recipient's decision as to whether to open your email or not. We'll talk through these and how to achieve 'open rate' success, so that your carefully crafted campaign doesn't fall at the first hurdle.
Get your audience to take action
Here we'll look at the most crucial part of the email campaign – getting your recipients to take action. This section includes several take-away tips that help you encourage the reader to 'buy now', 'book now' or 'learn more'. These practical suggestions won't take you long to implement, but they can make a significant impact on your results.
Mobile-friendly emails
Research shows that over 70% of people view their emails on their mobile device, so you can't afford to send campaigns that aren't responsive. You'll learn how to make your emails look great on mobile and make it easy for your recipients to fulfil your call to action.
Evaluate your performance
Email Marketing is the most cost-effective, measurable form of marketing there is. You'll get a guide on how to delve into the analytics available to gain critical insights to inform your future campaigns. This data will be invaluable as you test different approaches to connect with your audience.
Campaign review
If you are already running campaigns, send one over in advance and we will review it within the session. Not only will you get feedback from us, but the room too. This is an extremely useful part of the course and gives you some real-life feedback to work with.
Workshop Duration and Cost
Duration: 4 hours, finishing with lunch
Price: £99 + vat (includes a buffet lunch) 
If you would like to attend a masterclass, please call us on 01603 858250 or contact via email communicate@smartmessenger.co.uk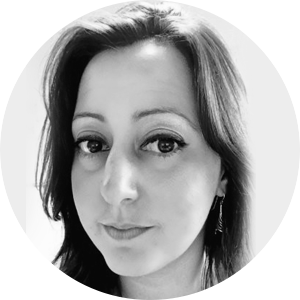 Trainer - Holly Stibbon
Holly has worked in the online marketing industry since 1998 and is a Director of Website, App & Email Marketing company 101. She is responsible for developing and delivering strategies for sales and business management as well as customer service and project management. 

Smart Messenger, 101's email marketing facility, was introduced in 2003 and is used by hundreds of businesses across the UK. Holly has been advising and assisting businesses with the planning and implementation of their online marketing strategies for the past twenty years. She is focused, thinks quickly on her feet and her results speak for themselves. She understands how important it is to understand her customers and their business objectives and invests the time to get to know all the businesses she works with.

Holly is friendly and approachable, if you have any questions about email marketing, write them down and bring them with you to the workshops and she will be happy to answer these for you.
Comments from delegates 
"The e-mail marketing course was a very good use of our time, a refresher to all the things we should be considering every time we plan, design and analyse a campaign. Delivered in the usual 101 style, friendly and jargon free! An approach that strikes all the right chords with us."
Very informative and lots of ways for us to improve our email marketing
"As a newbie to email marketing, I found the course most useful in many ways. Including how to run a campaign and to get it noticed, how to put together the email in a way that won't be spammed and will be engaging to customers. Thank you 101!"
Holly presented a workshop with regards the coming Data Protection changes and the affect they will have on marketing approaches.
Came away feeling more informed and better equipped. Would recommend if you are new to email marketing or wanting to freshen up your skills.
The presentation style was clear and informative and the workshop has given me more focus, confidence and sparked my creativity.
Highly enjoyable and highly recommended, Holly is incredibly knowledgeable and approachable - I can't thank her enough for the workshop!