Broaden your audience by giving your recipients the ability to share the email you have just sent them.
Be social, let them share.
Not to be confused with adding 'follow us' links, social sharing within your email allows your readers to share the email you have just sent them with their friends and followers on their social networks.
A good example of where this works well is when a restaurant sends a voucher to their contact list which anyone could use. The recipients can then share this information on their various social networks so their friends can benefit from this offer too.
This type of social sharing not only lends itself to vouchers and offers but also to content based emails which provide interesting information or helpful advice.
Integrating Social Sharing with your Smart Messenger campaigns is easy.
Simply drag and drop the social sharing building block into your campaign, choose the networks you wish to add - Facebook, twitter, LinkedIn and others, select the layout options and insert into your message. Now when your recipients receive your message they will be able to share it with their friends and followers.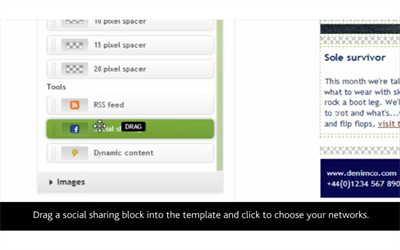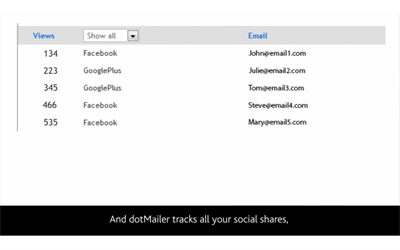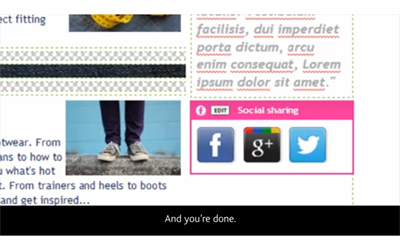 What's more in your report you can see who has shared your message, which platform they have shared it on and how many extra views they have generated for you.
Ready to kickstart your marketing or inspired to explore what else you could achieve?
Our expert team are ready to help you achieve your goals – and get great results. Ask a question, book a demo or get an expert perspective today.
Thank You!
We're sending your message.
Thank you!
Your message has been sent.
Sorry!
There's been a problem, please try again later.