It is so easy to personalise your messages in Smart Messenger. It is a one click operation.
Turn your email into a targeted marketing message
If you already have a Smart Messenger account here is how you do it, if you don't have an account ask for a free trial.


1. Put your cursor where you wish to insert the personalised data.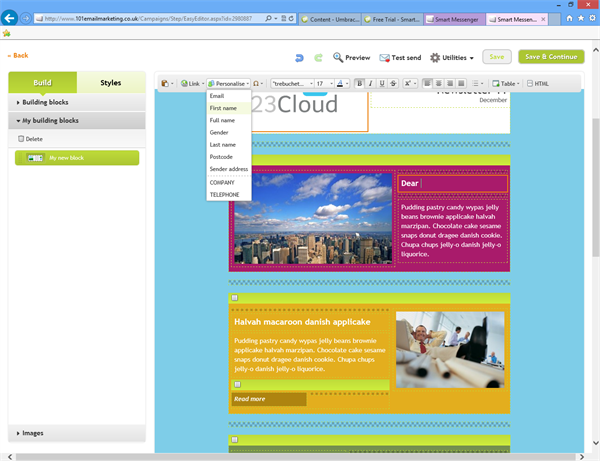 2. Choose the the field from the Personalise drop down in the tool bar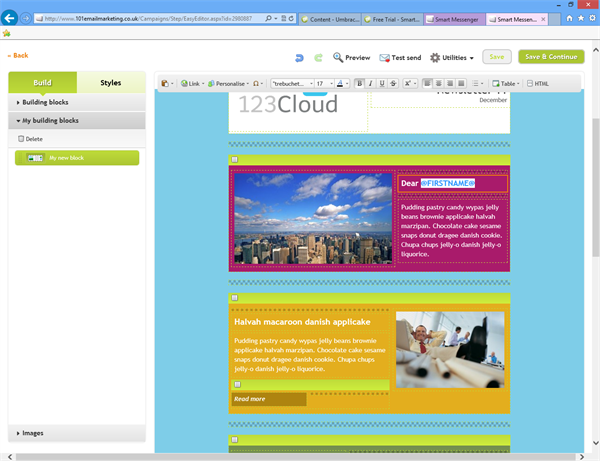 3. Done!

You can insert a whole range of information to personalise your email. Name, company name, location, area of interest, their membership renewal date, the last time the purchased from you. You can even personalise the email 'from' name so the recipient gets an email from their account manager.
Personalising your campaigns will drive up your open and click through rates giving you a higher ROI.
So get your thinking cap on and come up with ideas to personalise your campaings and get results.
If you are missing some data, it is not a problem Smart Messenger allows you to set defaults like 'Dear Customer'.
If you want to discuss how to best personalise your campaign call one of the team for some advice 01603 858250.
Ready to kickstart your marketing or inspired to explore what else you could achieve?
Our expert team are ready to help you achieve your goals – and get great results. Ask a question, book a demo or get an expert perspective today.
Thank You!
We're sending your message.
Thank you!
Your message has been sent.
Sorry!
There's been a problem, please try again later.