We work tirelessly to help customers get more from their email marketing. We love receiving feedback about how pleased they are with our service and the results they are getting,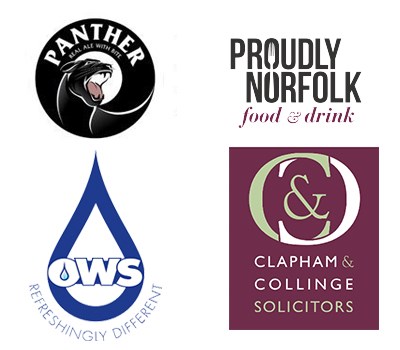 As email marketing newcomers, we wanted to choose a service where we could rely on support throughout. Our Account Manager advised us on how best to structure our first campaign and what to offer our clients. The results were brilliant - we achieved a 68% open rate and a 42% click-through rate! We're absolutely delighted with the service.
Panther Brewery, Reepham Norfolk
As a local organisation, we love working with a local email marketing provider. It's so handy to be able to ring up and speak to the guys at Smart Messenger if we need a hand, and we're delighted with how good our newsletters look. They've sponsored our email marketing since 2014, and this partnership has been terrific for Proudly Norfolk and the work that we do to put a spotlight on so many wonderful artisan producers in the county.

Proudly Norfolk
Further to the outbreak of Covid-19, we felt it was imperative we reached out to our network to keep them updated with new products and services that had become available. In addition, we wanted to reassure existing customers that we could continue to serve their requirements. The feedback has been excellent, really clear decisive designs with alterations never issue and instant customer response. We look forward to continue working with the team at Smart Messenger moving forward.
Office Water Supplies, Snetterton, Norfolk 
At Clapham & Collinge Solicitors we wanted to produce professional, branded email newsletters and event invitations to send to our email mailing list and the Smart Messenger platform makes that very simple. We send email marketing campaigns to clients, corporate contacts and subscribers, so it's important that we are able to target and personalise our marketing communications, which we are able to achieve with ease by using Smart Messenger. Their team are easily accessible for advice and guidance; they respond quickly to emails and deal with any issues promptly. Great product and fantastic service – highly recommend.''
Clapham & Collinge Solicitors, Norwich Norfolk 
Ready to kickstart your marketing or inspired to explore what else you could achieve?
Our expert team are ready to help you achieve your goals – and get great results. Ask a question, book a demo or get an expert perspective today.
Thank You!
We're sending your message.
Thank you!
Your message has been sent.
Sorry!
There's been a problem, please try again later.