Join Smart Messenger at Lunch On The Green with Clapham & Collinge in Norwich for networking, advice and entertainment, in aid of Break charity.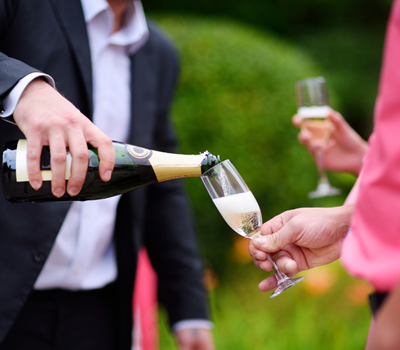 Lunch On The Green, a highly anticipated event on Norfolk's networking calendar, is just around the corner, and Smart Messenger is excited to be a part of this occasion.
Event Details
Event: Lunch On The Green
Date: 21 September, 12 PM - 3 PM
Venue: Clapham & Collinge Solicitors, All Saints Green, Norwich
Connect With Local Businesses & Professionals
Step into the heart of Norfolk's networking scene at Lunch On The Green, brought to you by Clapham & Collinge Solicitors. This event caters to local professionals looking to expand their connections, share insights, and explore a wide range of business services available in the region.
The venue will transform into a vibrant hub of activity, designed to enhance networking opportunities and enjoyment. Indulge your taste buds with The Feed's catering and enjoy wine-tasting sessions by Harper Wells, all while listening to live music from Barny Holmes.
Unlock Email Marketing Success with Smart Messenger
If you're seeking guidance for your campaigns, visit the Smart Messenger stand. Our friendly experts are here to help you achieve email marketing success, drawing on our two decades of industry experience. Whether you're a seasoned marketer or new to email campaigns, our knowledgeable team provides tailored advice and support to help you reach your goals. 
Mini Digital Marketing Clinics
Our team members, Holly Stibbon and Sapphire Cullington, will be hosting mini digital marketing clinics at the event. Reserve your 10-minute slot by calling 01603 858250 or securing a spot at our stand on the day.
Supporting Break Charity
Your attendance is more than just networking – it's a chance to make an impact. All proceeds from Lunch On The Green will be donated to Break, an organisation empowering children, young people, and families across East Anglia to reach their potential.
Stay Connected and Enhance Your Email Marketing
Unable to attend Lunch On The Green? You can meet us at Norfolk B2B in October or stay updated on Smart Messenger events through our website and social media channels. If you're ready to enhance your email marketing activities, don't hesitate to get in touch. We're here to provide personalised support and advice tailored to your needs. Contact us today to take your email marketing to the next level.
Ready to kickstart your marketing or inspired to explore what else you could achieve?
Our expert team are ready to help you achieve your goals – and get great results. Ask a question, book a demo or get an expert perspective today.
Thank You!
We're sending your message.
Thank you!
Your message has been sent.
Sorry!
There's been a problem, please try again later.